Evotech Performance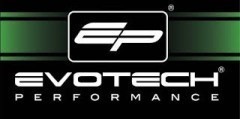 Evotech Performance was founded on a love of motorcycles. When our founders couldn't find the high-quality motorbike accessories they wanted, they decided to build their own. This same drive is ingrained in every member of the Evotech Performance team, who are dedicated to producing the highest quality motorbike accessories available.
Evotech Performance designs, manufactures, and distributes motorcycle accessories for road bike riders all over the world, as well as racing teams in the British and World Superbike Championships, using cutting-edge technology such as 3D scanning and high-tech machinery.
Evotech Performance's bespoke accessories, including as tail tidies, crash protection, and radiator guards, are made to the greatest standards of innovation and aesthetics for each make, model, and year of motorbike. Regardless of the bike you ride, your EP attachment has been given the utmost attention throughout the high-tech manufacturing process. Most EP accessories are CNC-machined from aircraft-grade aluminum and powder-coated for long-term durability. Every EP item has been carefully crafted by passionate bike enthusiasts with a strong engineering background.